Record Early Voter Turnout In The Bay Area
Long lines are expected again today
Monday, Nov 3, 2008 | Updated 1:55 PM PDT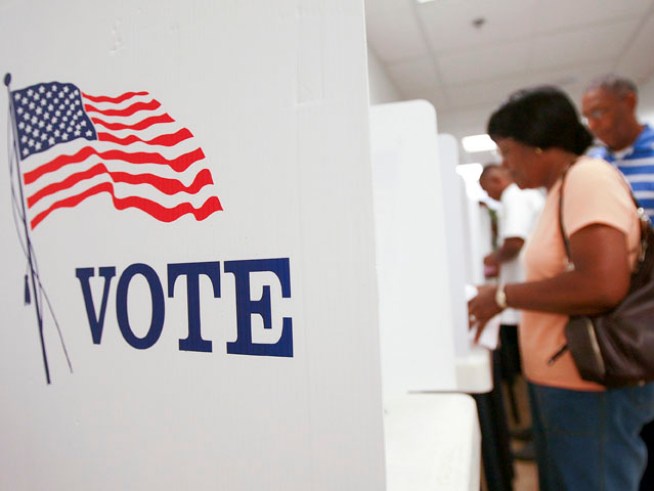 Getty Images
Early voters cast their ballots at the Los Angeles County Registrar of Voters office. Early voting is underway in 31 states including California which began October 6.
Alameda, San Francisco, Santa Clara, Contra Costa and Marin Counties are expecting long lines again today for people wanting to vote early for the November 4 election. A record number of people are voting early this year.
San Francisco Department of Elections reports that over 21% of registered voters for the November 4 election have already casts their ballots.
This weekend lines have wrapped around county election offices with waits up to an hour to be able to vote. Offices will be open again today to handle the crowds of early voters.
Here is a list of counties open this weekend for early voting:
Alameda County: 1225 Fallon Street between 12th and 13th, Oakland. Hours: Sunday 10am-5pm
Contra Costa County: 555 Escobar Street, Martinez. Hours: Sunday 9am-3pm
Marin County: 3501 Civic Center Drive, room 121, San Rafael. Hours: Sunday 9am-1pm
San Francisco: City Hall-1 Dr. Carlton B Goodlett, Room 48, San Francisco. Hours: Sunday 10am-4pm
Santa Clara County: 1555 Berger Drive, San Jose. Hours: Sunday 9am-3pm