Report: Over 10 Pedestrians, Cyclists Struck By Cars Every Day in San Francisco
It's been a bad year for street safety in San Francisco.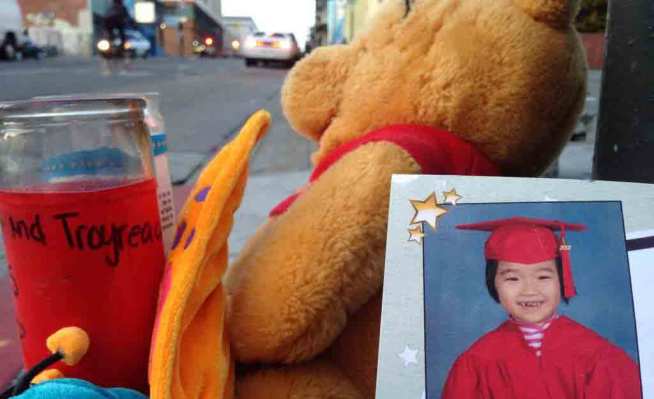 Chase Cain
A memorial has been set up for Sophia Liu, a 6-year-old girl who was killed when she was struck by a vehicle while crossing a San Francisco street.
Watch out for those cars -- they hit 10 people a day.
And some days, more.
Some 167 people have been struck by cars while walking or riding bicycles in San Francisco, according to S.F. Weekly. That's "out of control," the newspaper reported.
A total of 25 people died on the streets after a crash with a car in 2013, including a high-profile death of a girl who was struck and killed by a man who said he was driving for Uber at the time.
MORE: Uber Driver Arrested in SF Crash That Killed Girl
To combat the carnage, city leaders are proposing that the San Francisco Police Department begin ticketing drivers more aggressively, and that the city build more pedestrian improvements like lighting and better crosswalks.