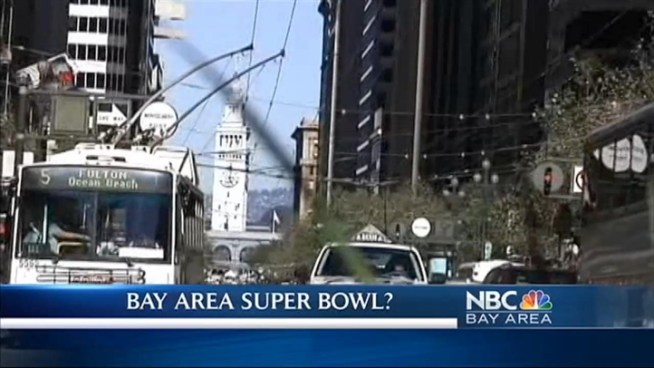 The San Francisco 49ers and Mayor Ed Lee have been recently working on a bid to bring the Super Bowl to the Bay Area. TThe NFL is expected to make an announcement Tuesday as to whether San Francisco will be considered as the host city for what is undoubtedly the country's most popular sporting event. Bob Redell reports.
The NFL won't announce until Tuesday who made the short list of potential Super Bowl hosts.
The league is meeting in Chicago and an announcement will be made then, according to the San Francisco 49ers. The announcement was originally scheduled to be made Monday.
San Francisco is one of the cities hoping to be on that list, as first reported by the San Francisco Chronicle. Mayor Ed Lee has been working hard to bring the huge event to San Francisco in 2016 or 2017, even though it's expected that the 49ers will be playing at the new $1 billion stadium in Santa Clara at that point.
Still, even if the actual game is played in Santa Clara, it's highly possible that many parties and pregame activities would still take place in San Francisco. Niners owner Jed York also has said that if San Francisco wins the bid, the team victory parade would be held in the city, not Santa Clara.
Santa Clara Mayor Jamie Matthews told NBC Bay Area that he was totally fine with sharing the glory.
There are some hurdles to cross for host cities in making their Super Bowl bids; the final announcment won't be made until May 2013.