SFPD Make Break in German Tourist Killing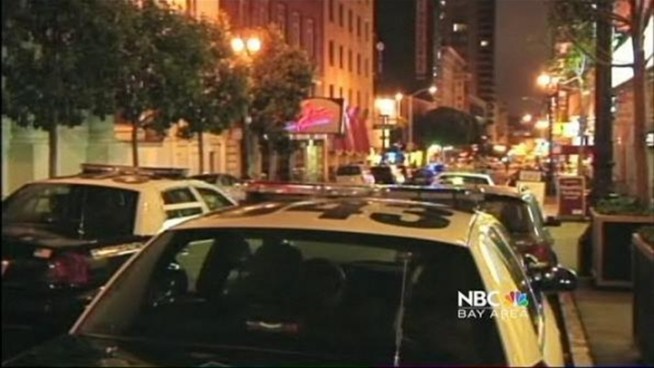 A tourist on vacation in San Francisco was killed in the cross fire last August. Now police have made several arrests in the case.
San Francisco police announced a break in a high profile homicide that left a German tourist dead last summer.

Mechtild Schroeer, from Minden Germany, was walking with her husband near their hotel when they were caught in the cross-fire of a shooting between two groups of men last August. She died from gunshot wounds.
Police said they have made seven arrests in the case. They said all of the suspects are documented gang members, but they did not say what lead to the break in the case.
Some of the suspects had been detained by police the night of the shooting after a taxi driver said he saw them fleeing the scene, but prosecutors declined to file charges against them at the time, saying there was not enough evidence to prove the case
The San Francisco Police Department said it served seven arrest warrants and six search warrants in connection with the murder case and have booked the following people:
1. Phillip Stewart black male, 19 years old charged with murder
2. Marcos Blueford black male, 19 years old charged with murder
3. Delvon Scott black male, 20 years old charged with murder
4. Willie Eason black male, 19 years old charged with murder
5. Gethsamine Pita black male, 18 years old charged with accessory