SJ Limits Pot Clubs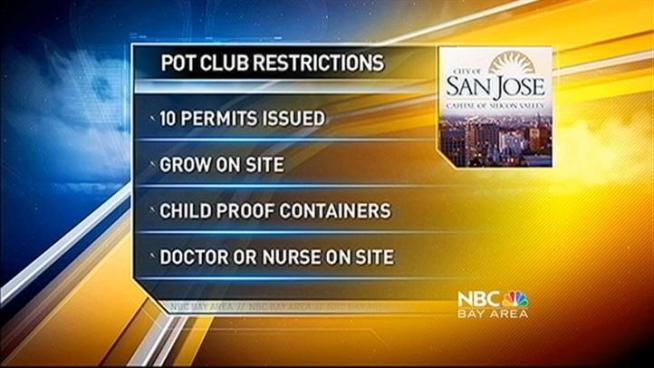 In the south bay, dozens of medical marijuana dispensaries are vowing to fight a decision by the San Jose City Council to limit their number to just ten. NBC Bay Area's Monte Francis reports from San Jose.
San Jose will allow 10 medical marijuana clubs to operate, but the regulations around their operation may wind up in court as being too restrictive.
The city council trimmed the dispensary roster to 10 -- down from about 144 -- and capped two years of political and cultural debate, according to the San Jose Mercury News.
A Pew Poll from April 2010 showed that 73 percent of Americans favored the legalization of medical marijuana. Non-medical marijuana showed only 41 percent approval.
Cannabis club founder Dave Hodges told the newspaper, "We'll have something in place that will make it impossible for us to operate."
Dispensary and club owners have discussed a challenge to the restrictions in court, or by taking their case back to the voters -- the same voters that passed Prop 215, legalizing medical marijuana in the first place.
The federal government's band on the possession and consumption of marijuana heavily influences the political process around the medical pot issue, as well.