SJPD: Man Shot and Killed in East San Jose Park
Police are investigating San Jose 44th homicide of the year.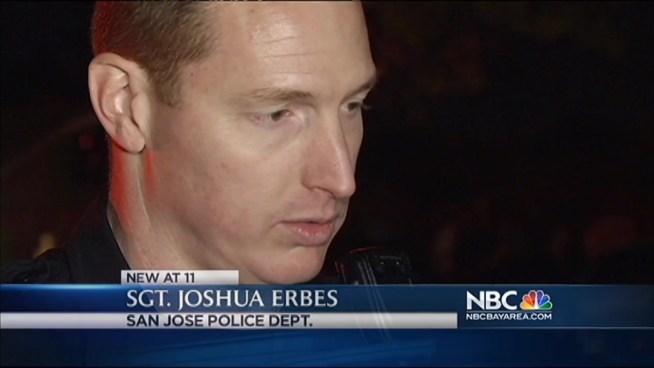 Police are investigating a shooting in the streets of San Jose Saturday. They found a man dead at a local park. This is the city's 44th homicide investigation. NBC Bay Area's Kimberly Tere reports.
San Jose police are investigating the city's 44th homicide of 2013.
Police said they received a call at around 4:30 p.m. Saturday about a shooting at Capitol Park in East San Jose.
When SJPD arrived, they found a man dead. The victim is between the ages of 18 and 20, according to police.
The victim was shot at least once and has not been identified.
It is unclear whether or not the fatal shooting is gang-related.
Police spent several hours at the scene Saturday gathering evidence, but are still looking for any witnesses. If you know anything about this shooting, you are asked to call San Jose police.
There were 42 homicides at this time last year.