San Jose HS Students Transported to Hospital After School Bus Crash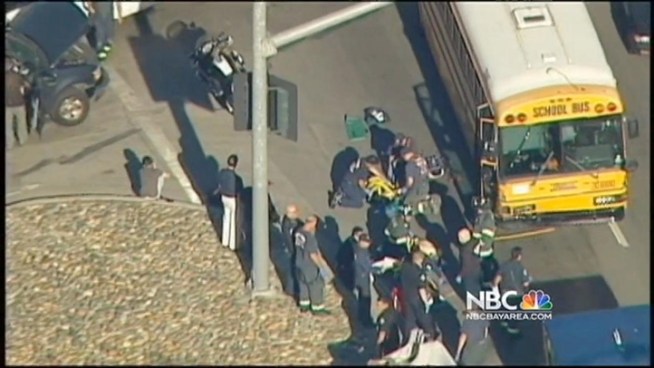 Three San Jose High School students were injured in a crash involving a pickup truck near the school. The three students and a driver of another car were taken to a local hospital. George Kiriyama reports.
A school bus carrying nearly 50 students was in a head-on collision with an SUV in San Jose Thursday afternoon, according to the California Highway Patrol.
The crash was reported just after 4 p.m. near East Julian and North 28th streets, near Highway 101.
CHP tells NBC Bay Area three students with minor injuries were transported to the hospital.
Another vehicle, a pickup truck, was also involved and that driver was also taken to the hospital with minor injuries.
The bus is owned by a company called First Student and was carrying students from San Jose High School.