San Jose Shed Fire Knocked Down
No damage to nearby businesses.
Monday, Feb 27, 2012 | Updated 9:17 AM PDT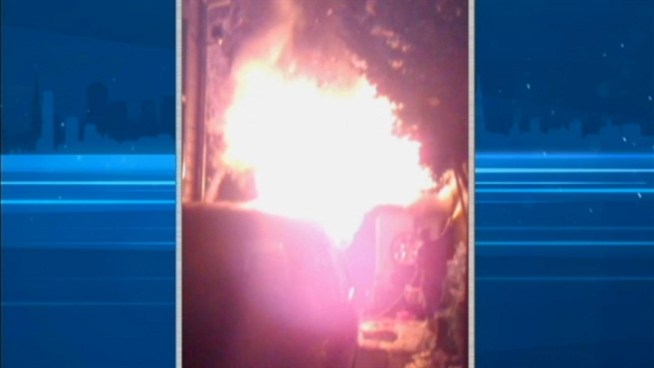 Flames shooting out of a storage shed brought San Jose Firefighters to a two alarm fire near South 7th and Keyes street overnight. The fire was quickly put out, but the shed was a total loss according to fire fighters, and some nearby buildings were damaged by thick smoke coming from the fire. The shed was being used to store scrap metal and furniture. There were no injuries, and the cause of the fire is still under investigation.
Firefighters in San Jose extinguished a fire in a roughly 10 feet by 20 feet storage shed early this morning, a fire captain said.
The fire in the shed behind a house at 1090 S. Seventh St. was reported at 12:47 a.m., Capt. Rob Brown said.
The shed was near several businesses located on Keyes Street, and when firefighters arrived on the scene they found heavy smoke in the area, obscuring a clear picture of how much was burning.
A second alarm was called minutes later as a precaution, but cancelled several minutes after that as firefighters began to get the fire under control. The fire was knocked down at 1:09 a.m.
"Those businesses were pretty much not really damaged. They had very light smoke on the outside. We were able to protect them and keep them from getting involved," Brown said.
Brown said the shed was "pretty much a total loss." The residents were using the shed as a storage and work shed and had scrap metal and furniture inside. No one was injured by the fire, Brown said.