San Leandro Lockdown Lifted After Suspect Surrenders to Police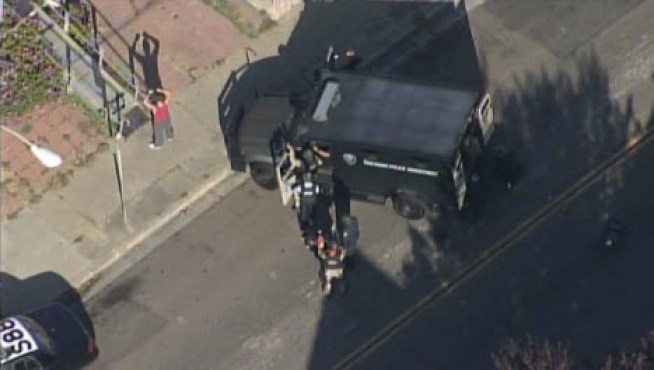 NBC Bay Area
A man surrenders to San Leandro police after a SWAT team and officers surrounded and placed a neighborhood on lockdown.
A lockdown for a San Leandro neighborhood has been lifted after a suspect surrendered to police.
At about 4:20 p.m. Thursday, residents in the area of Washington Avenue and Castro Street were ordered to shelter-in-place while officers searched for a suspect wanted for violent felony crimes, police said.
The suspect surrendered to police at 5:55 p.m.