Santa Clara Police Investigate Sex Assault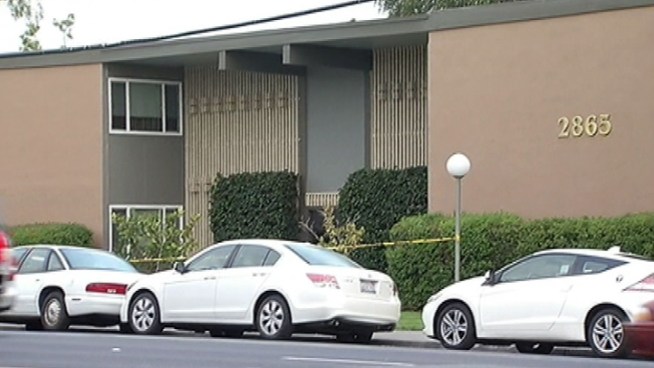 A woman tells police she woke up to a man with a box cutter in her room. Marianne Favro reports.
Santa Clara police were on the scene of a reported sexual assault early Friday morning at an apartment complex on Homestead Road near Central Park.
The assault occurred in the 2800-block of Homestead at about 4 a.m., police said.
Police say a woman in her 20s reports she woke to find a male stranger standing over her with a box cutter held to her throat. Neighbors think the suspect got in the home through a window.
It is unclear whether the woman was hurt. She was taken to the hospital.
Santa Clara police are on the lookout for the suspect. Friday afternoon, they released a description:

Adult male
5'2" to 5'4" with a thin build
Possible facial hair
Spoke broken English with an accent

He was wearing all dark clothing, including:


A dark beanie style hat
Dark hooded sweatshirt
Dark tank top
Dark basketball style shoes