Santa Clara VTA Bus Accident Kills Employee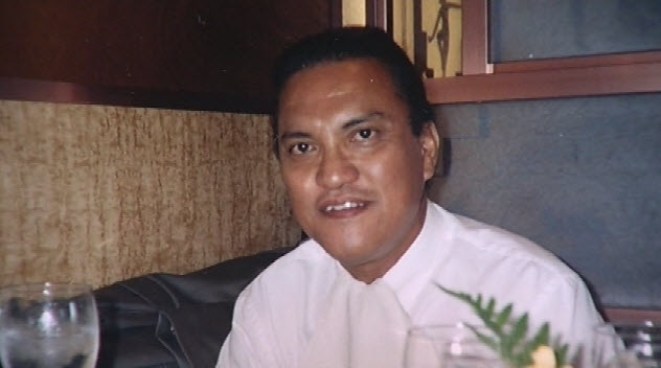 State workplace health officers and other agencies are investigating the death of a Santa Clara Valley Transportation Authority maintenance employee who was struck by a bus and died two days later. Stephanie Chuang reports. CLARIFICATION: The "accidents" that occurred at the Chaboya yard should be referred to as "incidents."
They were supposed to celebrate Easter weekend together – now, the family of Raul Apostol said they'll spend time together mourning his loss and celebrating his life. The 62-year-old Valley Transportation Authority (VTA) service worker died Thursday night after his family took him off of life support. Brandi Childress, a VTA spokesperson, said Apostol was hit by a bus 10:40 p.m. Tuesday.
Childress said behind the wheel of that bus was another VTA employee who is now on paid administrative leave, pending the outcome of a full investigation by VTA, Santa Clara County Sheriff's Traffic Investigation Unit, and the Division of Occupational Safety and Health (Cal/OSHA) and VTA.

The accident occurred at the Chaboya Bus Yard at 2240 South Seventh Street. Two employees told NBC Bay Area that Apostol was checking some oil behind the bus, when it rolled back on top of him. Family members said he lost too much blood and suffered a heart attack.

"I initially heard he was pinned for about three minutes," said Eddie Apostol, Raul's nephew. "And then in the hospital, I found out, I heard from the doctor it was six minutes."

He was a second father to Eddie and his sister, Dayna Celso, after they lost their own dad two years ago. They described him as a man who loved 60s music, completely devoted to family.

"Raul Apostol was definitely a great man, great father, and great uncle," said Celso. "He put family first, very dedicated, hardworking man."

So hardworking, in fact, Apostol was set to retire in May after working 28 years at the VTA. He was also supposed to celebrate his 63rd birthday in April.

VTA spokeswoman Brandi Childress said this was the first fatal accident in VTA history.

"I am deeply sorry for the loss of our employee," Michael Burns, VTA General Manager, said in a statement. "It is of the utmost importance to thoroughly understand the facts surrounding this incident as the safety of our employees and customers is our top priority. Our thoughts and prayers are with Raul's family, his colleagues, and all who have been affected by this tragic incident."
NBC Bay Area obtained information on the number of incidents at the Chaboya Division Bus Yard since 2002. In total, there have been at least 63 reports of through 2012. Childress said those numbers include "very minor" occurrences, including "as minor as an incident where a bus makes contact with a curb to an incident involving an injury." She emphasized the company's top priority is safety.

On the phone she said, "We've taken this very seriously. No stone will be left unturned so we can understand everything that was involved in the incident."

It was not the first accident at a VTA bus yard this week. Childress said on Monday, a bus driver crashed into a solar panel pole in the North Division Bus Yard in Mountain View. He was taken to the hospital but survived. Childress added the VTA buses have cameras in and outside, footage being used in the investigations of both accidents this week. She expects the process to take weeks, if not months.

"It definitely causes a lot of concern regarding the company and the safety measures they do take," said Eddie.

He added the family isn't too happy with the way the company approached him and the others the day after his uncle's accident. He said a caseworker went to the hospital with paperwork in hand, calling the timing "off."

"It was really insensitive. The family's really torn emotionally, so yeah the hospital had to turn these people away. I really felt It was the company or whoever trying to get a case started to cover their butt for whatever happened."

Childress said it's company protocol to make sure that employee benefits paperwork is in good working order. Still the family said it will continue to fight for the answers as to what exactly happened – and more importantly, could it have been prevented?

"We really miss him and we lost a really good man," said Eddit. "And the sad thing is we have no idea how exactly it happened."