Scott Holland Pleads Guilty in Russian Hill Murder
Other charges reduced as part of the plea deal.
Tuesday, Nov 8, 2011 | Updated 1:46 PM PDT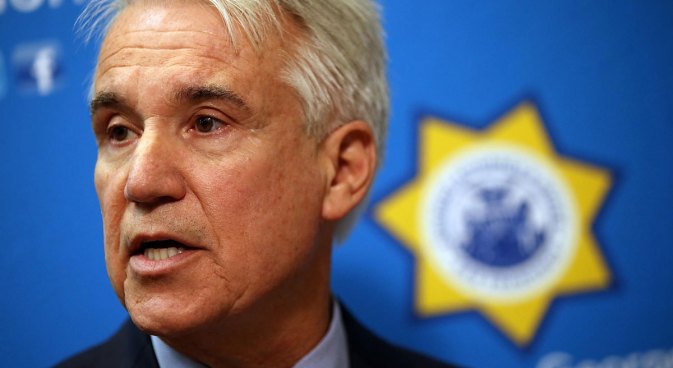 AP
San Francisco District Attorney George Gascon announced the plea deal in the Russian Hill killing Tuesday.
Scott Holland, 44, agreed to plead guilty to the murder charge and admit to a prior strike conviction in exchange for 50 years to life in a state prison for the killing of Kathleen Horan, 46, in the 900 block of Chestnut St. on Oct. 29, 2010.
Horan was killed with a pry bar and a knife. Her body was found inside the apartment early the next morning.
Officers found Holland in the City's Richmond District days later after police had released a suspect sketch.
He was charged with murder, attempted rape, residential robbery and residential burglary. The other charges were dropped as part of the plea agreement.
Outside of court, Holland's attorney, deputy public defender Rebecca Young, said there was overwhelming evidence against her client.
"I think the fact that he did this shows he has huge remorse," she said referring to the plea agreement.