Speakers Try to Explain Why Marin is So White
Marin is not ethnically diverse. Two experts try to explain why.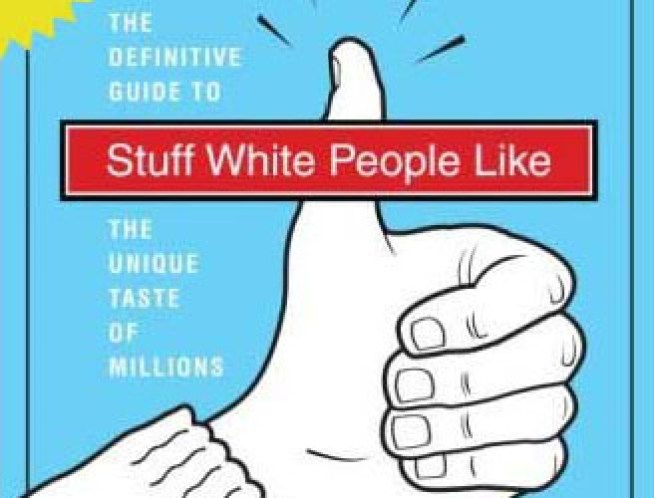 Stuff White People Like
Marin County is on this list, apparently -- but exactly why the North Bay county is lacking in ethnic diversity is not quite so clear.
Marin County is many things, but ethnically-diverse? Not so much.
Exactly why the North Bay county is so darn lilly-white is subject to debate, a topic taken up recently at a lunch hosted by the Marin Coalition.
An attorney and a Mill Valley architect tackled the topic in front of thirty people at a San Rafael restaurant. Likely culprits for the county remaining upwards of 80 percent white, according to the 2010 United States Census, included discrimination and "fallout from national conservative social policy," according to the Marin Independent Journal.
Jessica Sparks, a staff attorney for Fair Housing of Marin, penned a report telling Marin authorities how to better make housing available for the poor, minorities, disabled, and women. One way is to somehow convince Marin homeowners to stop opposing affordable housing projects, she said. Another way is to lift a rule that limits the number of occupants allowed in a single bedroom, a policy that takes aim -- if perhaps in a veiled fashion -- at immigrant communities as well as the poor, according to the newspaper.
Robert Silvestri, an architect from Mill Valley, said that "ultra-conservative, neoconservative" governments from presidents Nixon, Reagan and H.W. Bush undermined local government's planning and zoning laws which may have helped build afforable housing.
And both speakers said that there's too cozy a relationship between real estate developers and government.
For once, the plea of "jobs, jobs, jobs" got a break.