Stabbing Victim Takes Bus to Hospital
Sliced with broken bottle, man takes Muni to hospital.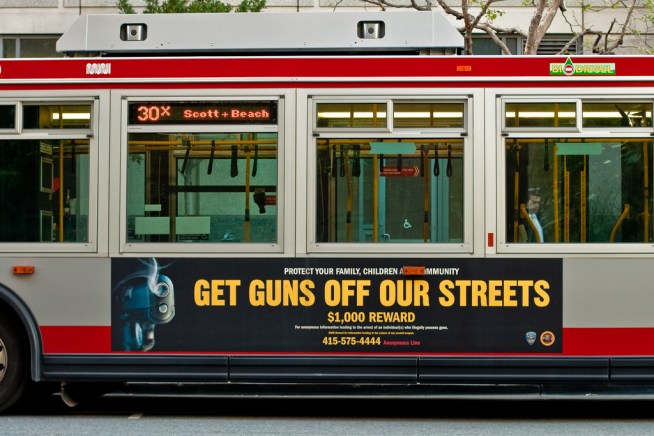 Would this be your preferred ambulance ride? Photo: Troy Holden on Flickr
A San Francisco man with a stab wound took a bus to San Francisco General Hospital after a fight with a broken bottle, according to police.
The man, 47, was stabbed in the thigh with a broken bottle after getting into an argument with a woman in San Francisco's Bayview District, according to the San Francisco Appeal online newspaper.
The pair were arguing near Third Street and Newcomb Avenue at about 10:30 p.m. Tuesday when the "argument turned physical," according to reports.
The woman sliced the man in the right thigh with the broken bottle. The man then boarded a San Francisco Municipal Railway vehicle and rode it to San Francisco General Hospital, where he was treated for non-life-threatening injuries, according to police.
The woman fled on foot and is at-large.