Weed War: Tensions Heat Up Over Medical Pot in Concord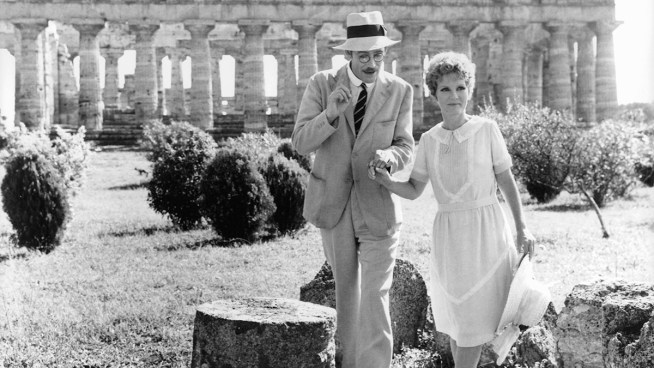 There is a growing tension over medical marijuana and police in the Bay Area. Stephanie Chuang reports.
The cannabis plant can grow up to 20 feet high, though more commonly it reaches under half that height. And that's the problem, according to city leaders in Concord. They recently passed an ordinance banning outdoor marijuana grows that is set to go into effect in a matter of weeks.
For medical marijuana users and growers like Brad Perks, a diabetic, the action is a drain on police resources and an unfair burden on people like him.

"For patients with a whole host of disabilities or reasons that are trying to provide themselves with good quality medicine, that's like a complete overkill," said Perks.

He added that a system to grow indoors could cost upwards of a few thousand dollars, money and space in his home that he doesn't have.

"They got 14 complaints that enacted this ban," Perks said. "That just doesn't make sense to me."

At a March 26 council meeting, the mayor and four council members unanimously passed the ban, the wording almost verbatim from the town of Moraga's own outdoor grow ban ordinance passed there in the end of 2011. The Concord city staff report recommending the outdoor marijuana cultivation ban referenced 14 calls for police service in 2012 regarding four marijuana grows.

NBC Bay Area found none of those was an outdoor grow. According to the Concord Police Department, officers have located 17 marijuana grows since 2009 – four of them were outdoor, one of them resulting in a shooting.

Robert Brady, a sergeant with the Concord Police Department, said one case of violence linked to any marijuana grow, indoor or outdoor, is one too many.

"I've been to calls where there are violence there," Sgt. Brady explained. "Whether it's a home invasion and those kinds of things."

He said it was about half a year ago when one man growing medical marijuana decided to move his garden inside, on his own, citing safety concerns.

"They were getting nervous because there was people coming at night," he said. "They were climbing over the fence and looking around."

Brady added there were concerns about all the questions in the gray area concerning outdoor grows, for instance, how many of them were in backyards close to schools? He said there are so many in residential areas, "you could draw the conclusion they're probably near kids."

According to the National Organization for the Reform of Marijuana Laws (NORML), 67 California cities and counties have at one point worked on a law focused on the issue of outdoor marijuana grows. Of the nine in the Bay Area, Oakland, San Francisco, Berkeley and Santa Cruz allow them. The cities of San Mateo and San Carlos allow it if the grow is in an enclosed structure. The cities of Tracy, Moraga and now Concord have outright banned them.

"Concord is actually unique in the Bay Area in enacting such a restrictive cultivation ordinance," said Ellen Komp, deputy director of the California chapter of NORML. "They looked to Moraga, which doesn't even allow cultivation in ancillary structures on a person's property."

Komp added that with such an extreme step, the city may be a target for a possible lawsuit. She said until cities and counties in California begin protecting the medical marijuana cultivator, the culture of fear in growing the cannabis will continue to spread.

"We really have to legitimize the supply. Medical marijuana is legal but we really haven't done a lot to legitimize the farmer grower of medical marijuana and that's a big gap," Komp explained. "If we have a state law but no one can exercise their rights to it, especially if they live in a place where locals suddenly aren't tolerant, then what good is the law?"