This Mini Van Has Serious Speed
San Jose man inadvertently bought a van packed with cocaine.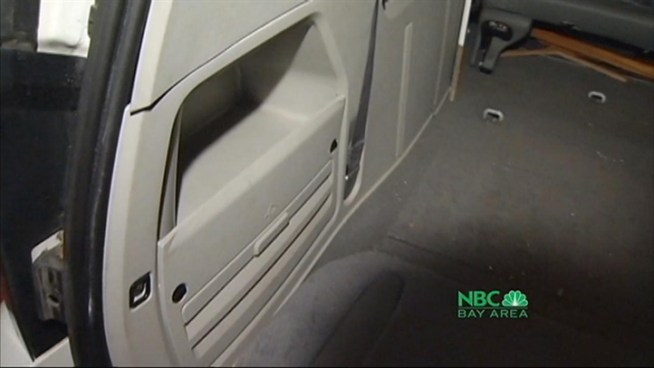 A San Jose man was shocked to find $500K worth of cocaine hidden inside a Chrysler Minivan he purchased 15 months ago from Thrifty Car Sales of Santa Clara. NBC Bay Area's George Kiriyama reports.
When San Jose psychologist Charles Preston bought a mini van from Thrifty Car Sales in Santa Clara for $14,000, he had no idea it was packed with half a million dollars' worth of cocaine.
After driving it around for 15 months, he took it in to get the brakes checked, when a mechanic offered to look at his malfunctioning window. That was when the drugs were discovered.
He immediately turned it over the police, who found 14 packages of cocaine hidden in the doors.
"They told me, 'You're so lucky, you'd be in jail for the rest of your life if you got searched in a traffic stop and they found this,'" Preston told the Merc.
But now he is worried someone might come looking for the loot.
"People make jokes -- oh, you should have sold it," Preston said of the cocaine. "But honestly, I've never been so scared in my life, even when I was mugged in New York."
Preston was able to eventually return the drug-free van to Thrifty, for a new ride.
Police have not been able to track down where the drugs originated.