Truckloads of Sod Arrive at Levi's Stadium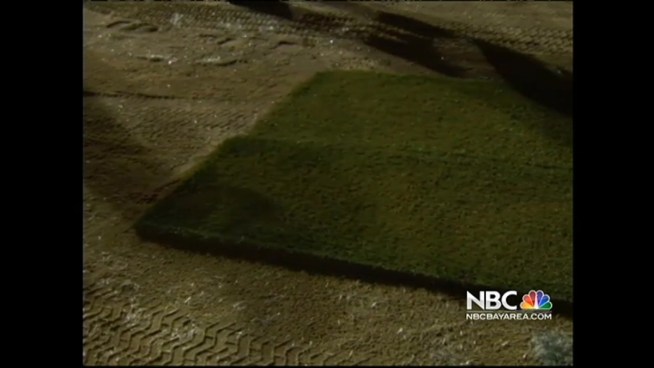 The San Francisco 49ers have selected West Coast Turf's Bandera Bermuda for the playing field at Levi's Stadium. The two-day installation of 2.5 acres of sod began on Thursday.
Six truckloads of sod were delivered before the sun came up Thursday at the new Levi's Stadium in Santa Clara, which will be home turf for the San Francisco 49ers.
In a statement, the 49ers said it will take two days to install 2.5 acres of sod from West Coast's Turf's Bandera Bermuda in Merced. Six more truckloads will be delivered on Friday.
The turf is 42 inches wide and is 100 feet long.
The stadium is on track to open this summer.