Twitter Made a Recruitment Video
Wanna work for Twitter? They're hiring.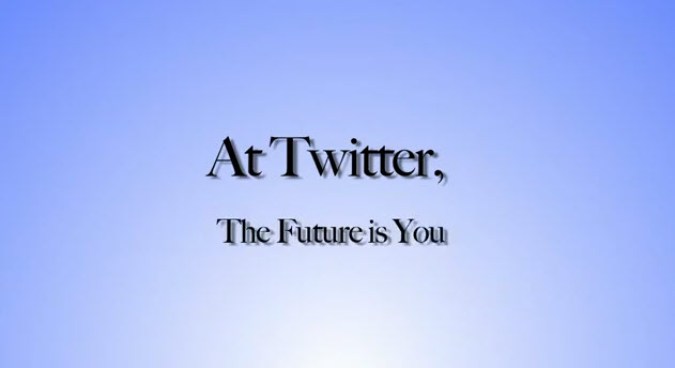 Twitter is hiring and they have a video to entice you to join the team.
Ian Padgham and Jeremy Briggs shot a Twitter vid and present it to CEO Dick Costolo in an SNL "Laser Cats" fashion. The video itself is hipster magic, made to look terrible on purpose.
Enjoy.
---------------------