Urban Shield Mass Emergency Training Held in East Bay This Weekend
Sunday was the final day of the massive training exercise.
Sunday, Oct 27, 2013 | Updated 9:57 PM PDT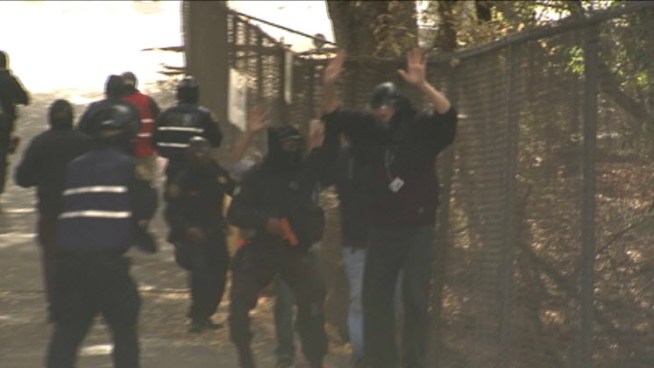 First responders from around the world ran through more than 50 scenarios during this weekend's Urban Shield massive emergency training exercise.
Thousands of first responders from around the country and the world gathered in the East Bay this weekend practicing for mass emergencies.
Today's training was held at an elementary school in Castro Valley and was the final day of a massive training exercise called Urban Shield.
They ran through more than 50 scenarios. Officials say many of them are based on recent tragic events.
"The scenario is we have three armed suspects who entered the school," Alameda County Sheriff's Department Sgt. Michael Carroll said. "The suspects began shooting students at the school. The janitor immediately called 911. Tactical teams respond, and they have to go onto the school grounds and capture the suspects."
People from nine countries were included in the training, along with 5,000 first responders from across the country.