Valentine's Day Rally, Arrests Planned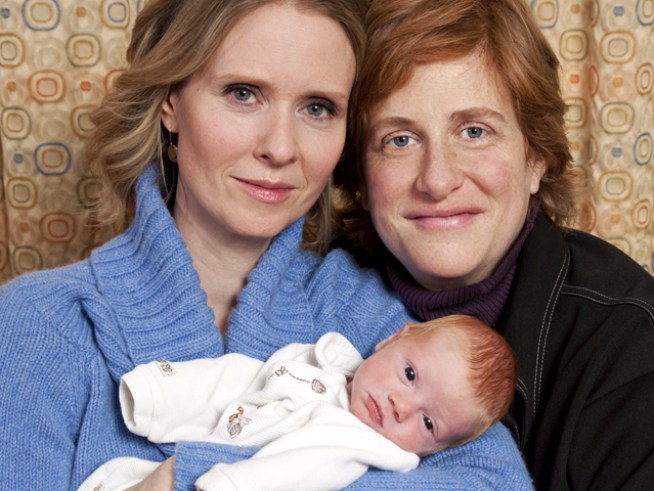 AP
"Sex and the City" star Cynthia Nixon and partner Christine Marinoni have a new baby boy. Marinoni, 43, gave birth to Max Ellington Nixon-Marinoni on Feb. 7, People reported. The couple announced their engagement at a rally for gay marriage in New York in 2009. Nixon, 44, has two children from a previous relationship with photographer Danny Mozes.
Valentine's Day: a perfect opportunity to head down to city hall with the one you love ... and get arrested.
Marriage Equality advocates around the country will descent on clerk's offices today to demand marriage licenses, according to the Appeal.
Here in San Francisco, crowds will gather in Civic Center at 11am, and will move into City Hall at noon. Some activists are planning a sit-in, and will likely be arrested.
Although city hall staff are sympathetic to the protest and to the cause of marriage equality, they're prohibited by law from issuing the licenses. For now.
Similar Valentine's Day actions will take place across the country, from Akron to Houston to San Jose.
Noteworthy exceptions are states like Massachusetts, Connecticut, and Iowa, where gay couples are perfectly capable of getting married. With intensive legislative action going on right now, Maryland and Rhode Island may soon join them.
Illinois recently passed civil union legislation, though the law won't take effect until summer. And Hawaii is expected to pass civil unions later this year.