Veteran Who Went Missing in San Francisco Found
Saturday, Dec 28, 2013 | Updated 11:50 AM PDT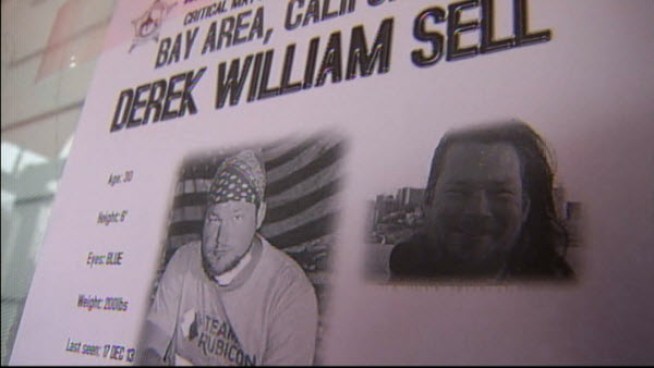 Veteran Navy seaman Derek William Sell went missing 11 days ago prompting his family to conduct a search through San Francisco. He was found safe after Sell called police Friday to let them know he was ok. -- Dec. 27, 2013.
The frantic search for a missing veteran in San Francisco ended with good news.
Thirty-year-old Derek William Sell contacted police to let them know he is ok after disappearing 11 days ago when he was discharged from San Francisco General Hospital.
Family and friends used their own search and rescue skills to comb San Francisco looking for him, but Sell called police Friday after seeing his picture on television.
"We were still staging. We had people out in the streets," Sell's father Dennis Newman said. "It was the media. He saw the broadcast last night, and so that's what did it."
The family did not reveal where Sell stayed or why he had not contacted them. Sell told police he would like his privacy.
Sell's father said he is just relieved knowing his son is safe.
The former Navy seaman has been a regular volunteer at major disaster relief events, like Hurricane Sandy.