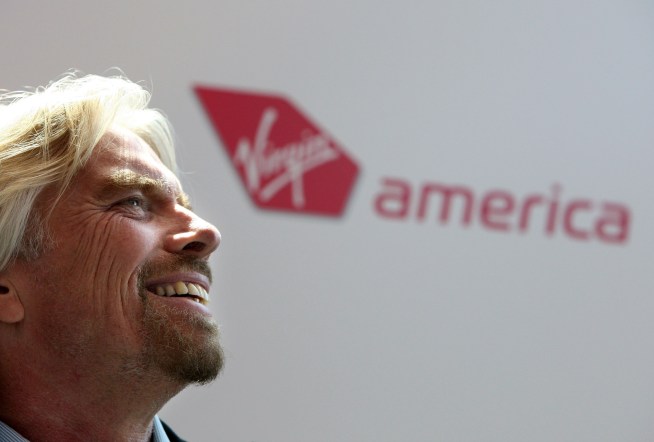 Getty Images
Richard Branson has much to smile about, as his Virgin America airline is now losing much less money than it was a year ago.
Right now may not be the best time to fly to Chicago but when summer hits, Bay Area residents will have another option to fly to the Windy City.
Virgin America Airlines will begin flying non-stop from San Francisco and Los Angeles to O'Hare International Airport in Chicago.
The Burlingame-based airline will begin flying in and out of O'Hare on May 25. Virgin says its airline will help lower prices for flights between SFO and Chicago.
Currently several airlines connect the two cities, including Southwest, United and American.
The news comes as Virgin recently cut flights from SFO to Toronto.
Virgin America is known for appealing to a young demographic with its purple nightclub-styled mood lighting inside its planes, offering in-flight Facebook access and its personal in-flight entertainment systems.