iPhone Talk Writer: Star Trek Universal Translator 1.0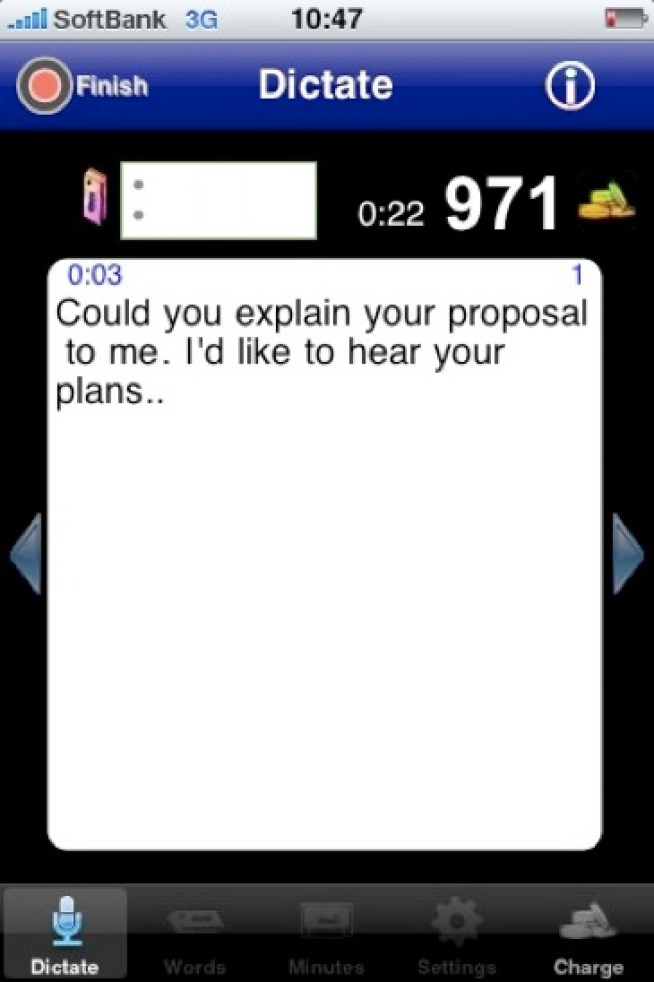 It is always nice to see where developers are taking the possibilities inherent in the iPhone, even if the execution isn't always letter perfect. Making its debut on the iPhone app store is the new tool from Eagle Inc. called Talk Writer designed to assist non-English speakers communicate with English speakers around the world.
The software records the target sentence and then translates any word you select in the sentence into your native language, presumably allowing those with a basic grasp of English to connect the dots when presented with words that are not common or relatively easy to understand. You can download the app for just 600 yen ($6.60) here.
Via Eagle Inc.