ACORN Pimp's Bay Area Trip Put on Ice
"Investigative" journalist's scheduled San Francisco appearance postponed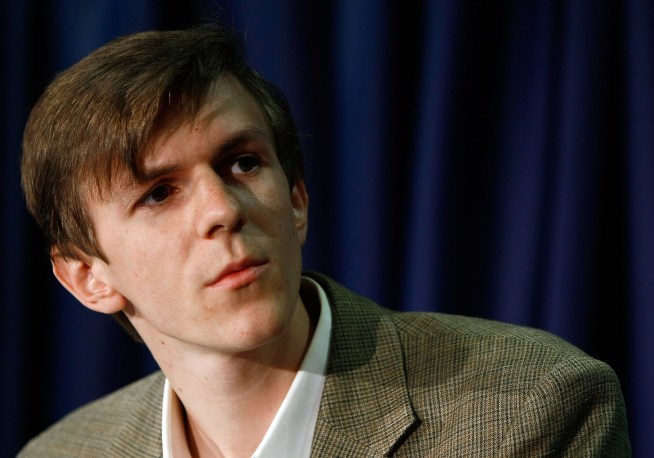 Getty Images
James O'Keefe is out on bail but he won't be able to appear at a Commonwealth Club panel in San Francisco.
The wisdom of a 25-year-old investigative journalist, whose most prominent story involved him going undercover as a pimp, will have to wait because he is grounded at his parent's home.
James O'Keefe -- also known as the pimp who ended Congressional funding to ACORN -- was scheduled to speak at the Commonwealth Club Monday night about going undercover to report a story. But the session was canceled because O'Keefe just couldn't stay out of trouble.
Last week the filmmaker was charged in federal court for allegedly trying to tap the office phones of Democratic Louisiana Senator Mary Landrieu.
The good news for O'Keefe was that he was released on $10,000 bail but the bad news for his Bay Area fans is that the young muckraker is prohibited from traveling across the country without permission. In fact, O'Keefe is not allowed to leave his parent's home unless he is basically dying or feels the sudden urge to go to church. He is also not allowed to talk about his latest brush up. What fun is that?
The Commonwealth Club wisely decided moderator Josh Wolf was not enough to hold the event on his own and postponed it indefinitely.