BART Falls Into Money
Sunday, May 16, 2010 | Updated 12:30 PM PDT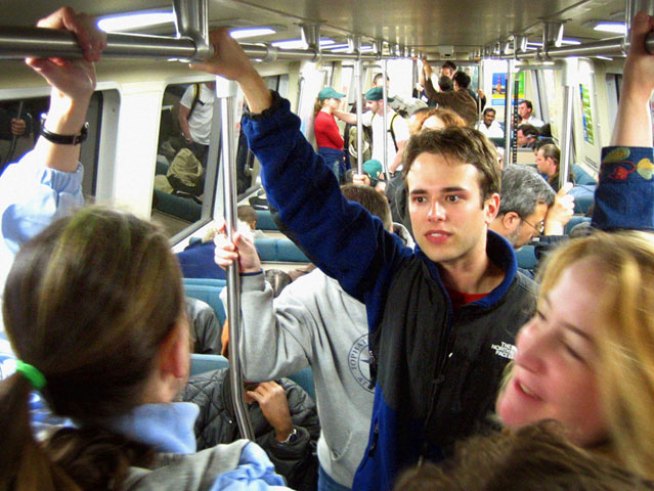 Coba, Flickr
If you rode a BART train because of the Bay Bridge shutdown, you ride might have looked something like this.
The state, deadbeat buddy that it is, is returning to BART $26 million that it's looted from the transpo agency over the years.
Now, though, BART has an unexpected $5 million budget surplus — free money! — that it doesn't know what to do with.
Board members have suggested temporary fare reductions and the like as a "special" thank you to riders, but others think it'd be more prudent to save it in a rainy day fund. Regardless, free money!