LA-to-SF Bullet Train PR Contract Runs Off Track
Former Schwarzenegger staffers approved proposal from former Schwarzenegger staffers for $9 million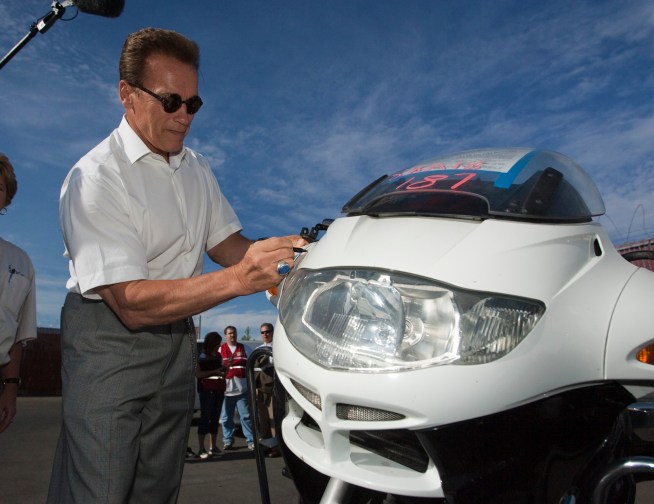 Getty Images
Thankfully someone other than the Governator signs the contracts at the California High Speed Rail Authority.
The California High-Speed Rail Authority is putting off a decision as to which public relations firm will be awarded a $9 million contract to promote the bullet train.
The recommendation from three staffers, two of whom used to work for Governor Arnold Schwarzenegger, was a scant two pages.
The company recommended, Mercury Public Affairs, just happened to have five other former Schwarzenegger administration officials working for it.
In fact, the staffer who pitched the company used to work directly under someone now at Mercury.
One would think a public relations firm would realize how shady it all seems.
The bullet train has faced public outcry over its planned route, particularly from wealth residents along San Francisco's Peninsula.
Maybe just pay them the $9 million to shut up?
Jackson West is glad somebody on the CHSRA board is awake at the wheel.