California's First Lady Gets New Title
The first lady of California gets important, yet unpaid, role in Gov. Jerry Brown's administration.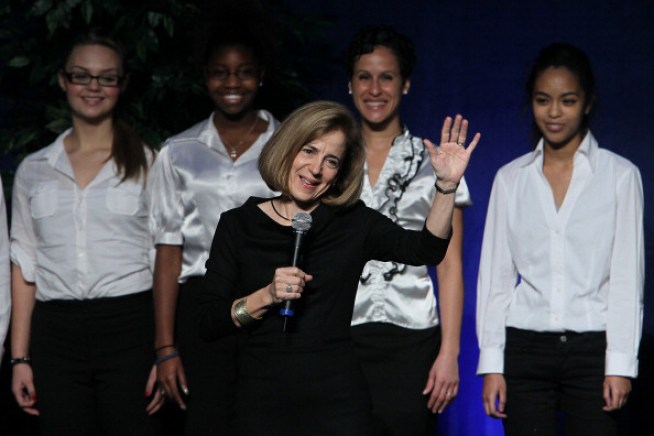 Getty Images
SACRAMENTO, CA - JANUARY 03: Anne Gust Brown waves before her husband, Jerry Brown, is sworn in as the 39th governor of California on January 3, 2011 in Sacramento, California. Jerry Brown will begin his third term as California's governor, 28 years after serving his last term. (Photo by Justin Sullivan/Getty Images)
After months of speculation surrounding what role California's first lady would play in Gov. Jerry Brown administration, we now have an answer.
Brown has announced his wife, Anne Gust Brown, will be special counsel to the governor. She is one of three people who appear to be shaping up to be the inner circle of the executive offices in Sacramento. Having a family member play a role in an elected official's administration is not unprecedented. Robert Kennedy played a key role in the John F. Kennedy administration for one. But having a wife serve in such an official, albeit unpaid role, is sure to grab the attention of political commentators and radio talk show hosts for starters.
Brown also announced two executive secretaries.
His former Chief Deputy Attorney General, Jim Humes, who will oversee administration, legal affairs and policy. Senior PG&E Vice President Nancy McFadden will oversee legislation, appointments and policy.
Humes and McFadden will each be paid $175,000 a year. His wife, a former Gap executive, will get no money from the taxpayer coffers.
No one will be getting the title of "chief of staff."
Which one of the three will be sitting in the office formerly held by former Gov. Arnold Schwarzenegger's chief of staff, Susan Kennedy, could be a telling detail. We are trying to find out whose moving boxes were assigned there.