Cam-Pains: Attack, Attack, Attack!
The campaign weather forecast is "nasty"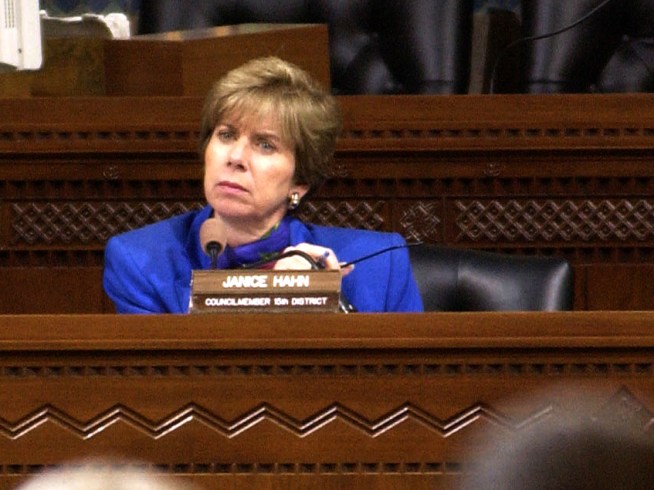 Robert Mora / Getty
L.A. City Councilwoman Janice Hahn's latest ad attacking maybe Lieutenant Governor challenger Gavin Newsom proves that Hahn isn't all smiles und sunshine.
The reviews from a weekend of California's political theater of the absurd are in, and even the understudies are dodging rotten tomatoes:
Jackson West can't afford the actual theater, and political theater has gotten so much more entertaining thanks to YouTube.