East Bay Deer Strikes Back
Shortly after a deer is shot in Oakland, Berkeley woman "attacked"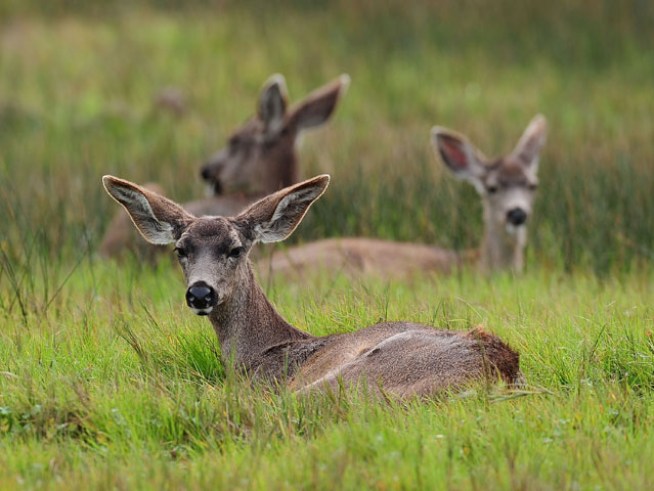 Getty Images
Don't let the cuteness fool you -- these deer will stop at nothing to exact bloody revenge.
Earlier this week, an Oakland Police Department officer fired seven shots at a confused young buck, in a killing that was caught on video.
Well, it seems at least one deer might have heard about it, because on Thursday Berkeley's Sarah Lopez says one of the adorable herbivores charged her tiny dogs and started kicking them.
The deer then proceeded to kick the woman as she protected her dogs, and then chased the woman and her pets when they tried to flee.
If caught, the deer will most likely be killed. Lopez is being tested for rabies.
The local deer population has exploded thanks to the lack of hunting and predators, and non-native species are being blamed for the severe decline in native plant populations.
So next time you read about a nearby cougar attack or coyote sighting, just remember -- they are our first line of defense from the ever-growing angry deer threat.
Or at least they were until the OPD decided that deer hunting in suburban backyards was fair game.