Fiorina Gets Spot on MTP
Sunday, Jun 13, 2010 | Updated 11:45 AM PDT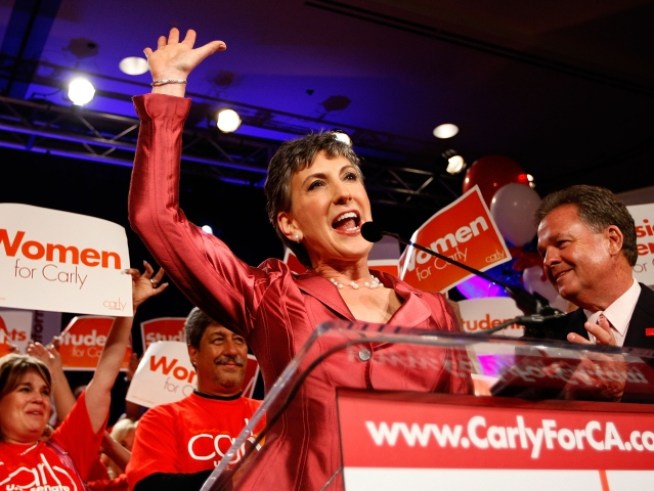 Getty Images
U.S. Senate candidate and former Hewlett-Packard CEO Carly Fiorina celebrates her primary win with her husband Frank Fiorina at her side at the California Republican Party event on California Primary Election night on June 8, 2010 in Anaheim, California. Fiorina hopes to unseat Democratic incumbent Barbara Boxer who is in a virtual tie with Republican challenger Tom Campbell, according to a recent poll.
The GOP nominee for U.S. Senate, Carly Fiorina, got a spot on the Meet the Press roundtable Sunday morning.
She was part of discussions that centered around the president's handling of the Gulf oil spill to all the women that came out on top in last week's primaries.
See the segment below.