Sarah Shourd Meets With Ahmadinejad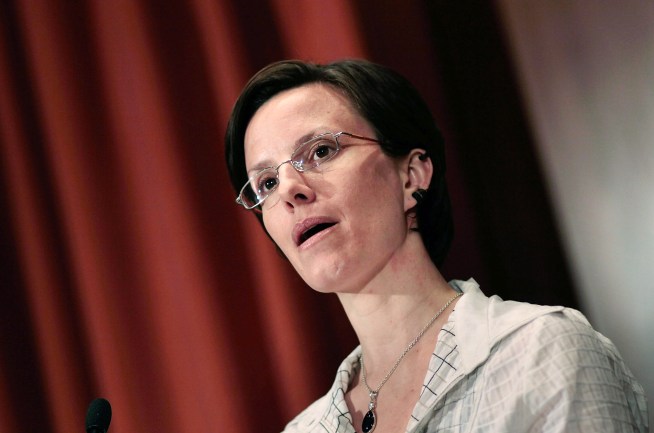 Getty Images
NEW YORK - SEPTEMBER 19: Recently-released hiker Sarah Shourd gives a statement at a press conference September 19, 2010 in New York City. Shourd gave a statement entreating the Iranian government to release her fellow hikers Shane Bauer and Josh Fattal, who are still being held in Iran under suspicion of espionage after being picked up by Iranian security forces during a hiking trip along the Iraq-Iran border in 2009. (Photo by Chris Hondros/Getty Images)
President Barack Obama may have the door to diplomacy with Iran still open a crack but Friday Sarah Shourd walked through.
One of three American and UC Berkeley students arrested last year while hiking near the Iran-Iraq border reportedly met with Iranian President Mahmoud Ahmadinejad in New York Friday.
The controversial Iranian leader is in the country to attend the United Nations General Assembly meeting. Thursday Ahmadinejad started a war of words with Mr. Obama -- and prompted US and European officials to walk out of a meeting -- when he suggested the American government was behind the 9/11 attacks.
But the remarks did not prevent Shourd and her mother from meeting with the Iranian president. The 32-year-old woman spent 13 months in an Iranian jail after she was arrested near the Iraq border.
She was released 10 days ago and earlier this week she sat down with Oprah Winfrey to talk about her time in detention.
A family spokeswoman declined to specify what Shroud and Ahmadinejad spoke about. But the young woman has been advocating for the release of her fiance and another friend who are still being held in Iran.