Geren Out as A's Manager
The recent losing streak had to factor in Oakland making a managerial change.
Thursday, Jun 9, 2011 | Updated 1:17 PM PDT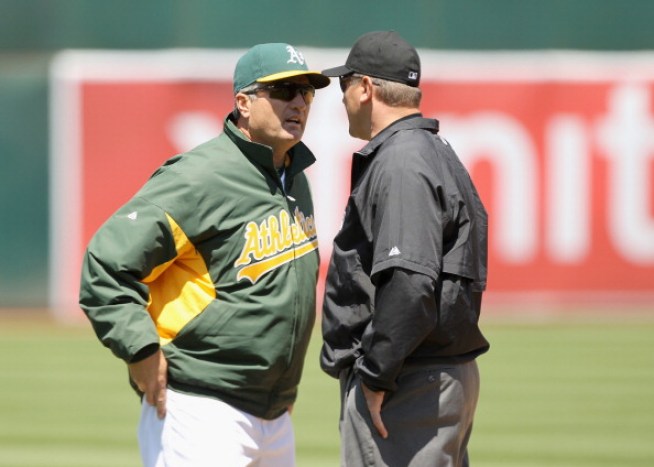 Getty Images
Oakland Athletics manager Bob Geren was in the midst of an nine-game losing streak when he was fired on June 9.
Bob Geren, manager of the Oakland Athletics since the 2007 season, has been "relieved of his duties" by General Manager Billy Beane.
The A's are 27-36 this year, and are in the middle of a nine-game losing streak.
Bob Melvin has been named interim manager and will begin his tenure tonight, as he flies to Chicago to take on the White Sox.
Melvin -- a Palo Alto, Calif., native -- has managed the Arizona Diamondbacks and the Seattle Mariners.