Bay Area Is Top Market For World Cup
San Francisco led the country in viewers for the Netherlands-Costa Rica penalty shootout.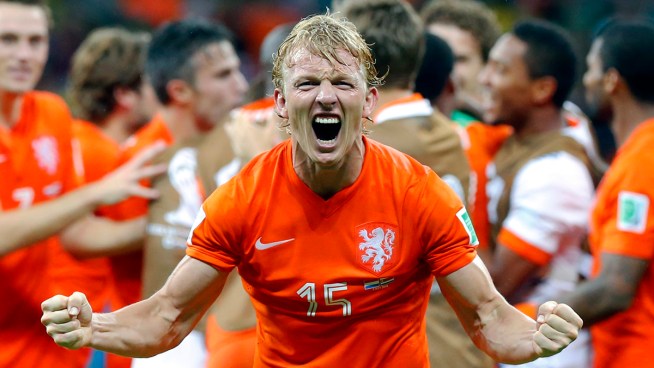 AP
The Bay Area was the top market for ESPN for viewers of Dirk Kuyt's winning penalty kick for the Netherlands during the World Cup quarterfinals.
The World Cup is big in the Bay Area.
Really big.
San Francisco "led the country in viewers" during Saturday's tilt between the Netherlands and Costa Rica, propelling the Bay Area to its perch as "one of the country's top markets for the World Cup," according to ESPN.
The Mercury News reports that even an early start isn't keeping Bay Area futbol fans away from their television sets: the Argentina-Belgium match, won 1-0 by Lionel Messi and crew, saw San Francisco the fourth-biggest market for the Cup.
New York is the top market overall, followed by Washington, D.C., according to ESPN.
L.A., where you at? That'd be fourth, behind the Bay.