Sailor Saved By Cell Phone After Going Overboard During Pee Break
"Mom, can you come help me?"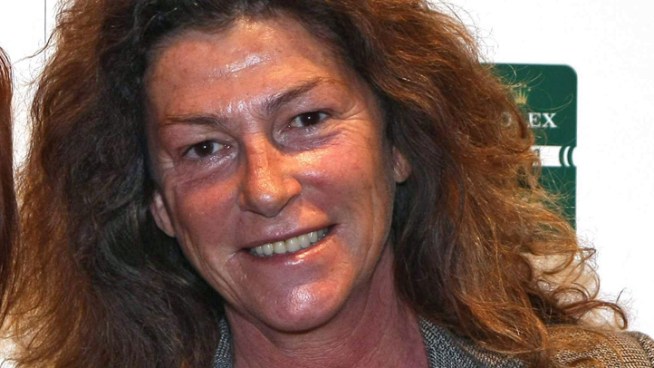 AP
French skipper Florence Arthaud at the Gucci Masters Competition at Paris Nord Villepinte in Paris.
A famous French sailor who fell overboard during a pee break was saved when she used her cell phone to call for help.
Florence Arthaud, 54, was alone on her 30-foot boat in the Mediterranean when nature called. Then, disaster struck.
"I quite simply fell into the water while preparing to take a pee," Arthaud told BFM television.
The phone was protected in a pastic bag, and Arthaud managed to hold it above water while calling her mom. The device was also equipped with GPS, allowing her to pinpoint her location. She was recused just off the island of Corsica.
She was treated for hypothermia and released.
Arthaud won the Route du Rhum transatlantic sailing race in 1990. She said a record at the tim, finishing in just under 10 days.