Forrest Gump 49ers?
Do you want to see this Niners team in the playoffs?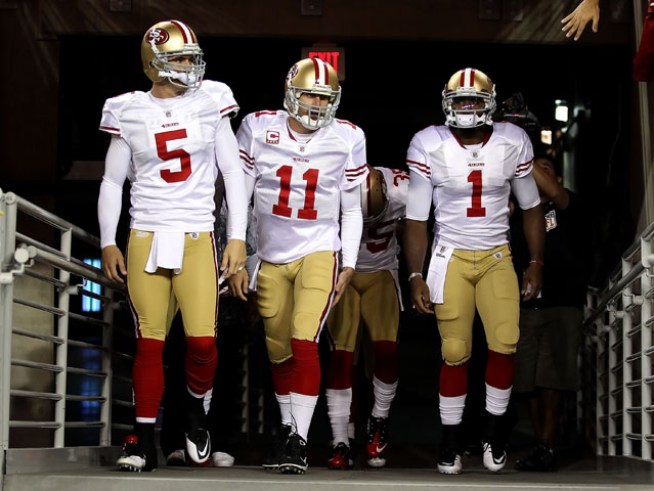 Getty Images
GLENDALE, AZ - NOVEMBER 29: Quarterbacks David Carr #5, Alex Smith #11 and Troy Smith #1 of the San Francisco 49ers walk out onto the field before the NFL game against the Arizona Cardinals at the University of Phoenix Stadium on November 29, 2010 in Glendale, Arizona. (Photo by Christian Petersen/Getty Images) *** Local Caption *** David Carr;Troy Smith;Alex Smith
The idea of a 7-9 team perhaps making the playoffs has become a polarizing topic.
Some longtime 49ers fans feel that the once-proud franchise would carry a mark and be further sullied by possibly being the very first in the NFL to earn such a distinction.
Others feel that any postseason experience is good experience and winning the division is the only goal, no matter what.
Where do you stand? Do you want to see the Forrest Gump 49ers luck their way into the playoffs?
Are you tired of watching a stalled franchise and don't want them to be rewarded after posting a losing record?
Essentially, do you want to see the 49ers in the postseason or not?
Take a moment and tell us why you feel the way you do in the adjacent comments section.