HBO Passes on 49ers for Hard Knocks: Report
Reality show was reportedly interested in getting an all access look at Jim Harbaugh's locker room.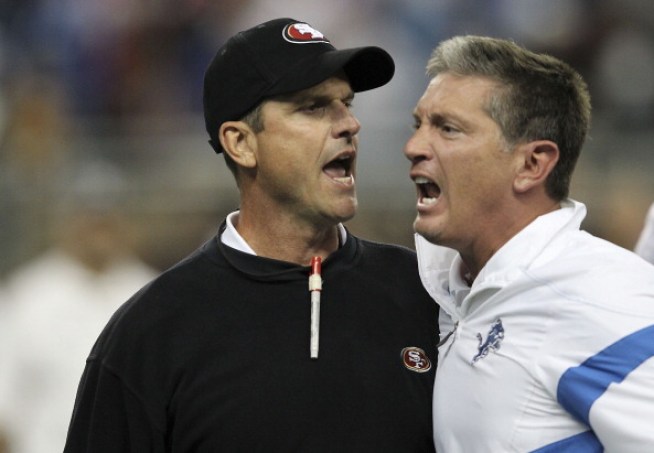 Getty Images
49ers' head coach Jim Harbaugh is not a big fan of cameras or handshakes for that matter.
Reports of Jim Harbaugh allowing HBO's cameras into the locker room seemed about as likely as the San Francisco 49ers' head coach taking Freddy P. Soft out to lunch.
Wednesday reports surfaced that HBO wanted the 49ers to star in the upcoming season of its reality show "Hard Knocks."
But just a day later, ESPN reported that the Atlanta Falcons were offered the opportunity to be featured on the behind-the-scenes look at an NFL training camp.
A move that seemed a lot more plausible than Harbaugh, who refuses to disclose player injuries, is adamant about not talking about long term strategy and who simply hates talking about anything personal, allowing cameras to follow his every move.
The show has previously featured the likes of the New York Jets, but Foxsports also reported that Rex Ryan and company are not interested in being on the show again.