Mariachi Kid Who Performed National Anthem Met With Hate Speech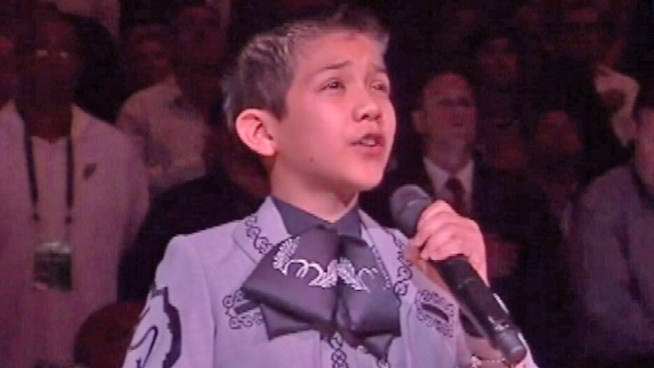 A little boy sang a great national anthem ahead of the NBA finals this week in San Antonio is getting negative reaction. Damian Trujillo reports.
An 11-year-old who performed the National Anthem in a mariachi suit at Wednesday's NBA Finals game received a raucous ovation for his rendition.
The Twittersphere, however, wasn't as supportive.
Many tweets directed at Sebastian De La Cruz involved hate speech.
One person wrote: "How you singing the national anthem looking like an illegal immigrant?"
"Why is a foreigner singing the national anthem?" another wrote.
NBC Bay Area's Damian Trujillo looks at how this kind of reaction could have negative consequences for the boy and beyond.
View his report by clicking the play button on the video above.