Mayor Says SF Won't Pay For New Arena
Mayor Ed Lee says private funding would have to pay for building.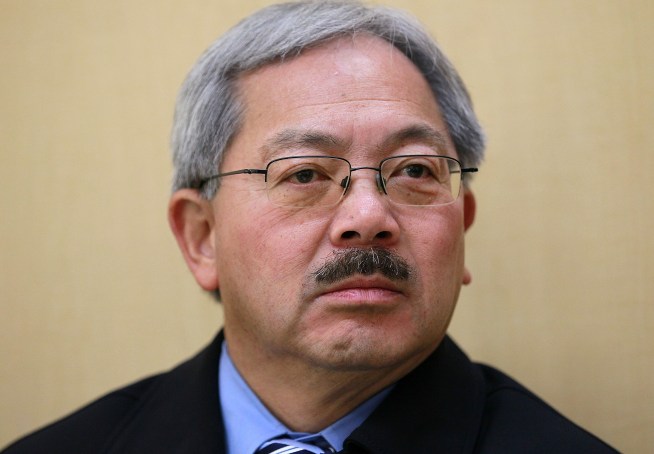 Getty Images
SAN FRANCISCO, CA - NOVEMBER 08: San Francisco mayor Ed Lee looks on as he campaigns in Chinatown on November 8, 2011 in San Francisco, California. Candidates for San Francisco mayor are making one last push to encourage people to vote as San Franciscans head to the polls to vote for a new mayor, district attorney and sheriff. (Photo by Justin Sullivan/Getty Images)
San Francisco Mayor Ed Lee says the Warriors will have to find private financing if they want a new arena in the city. The Warriors have been open about the fact they want a new building. Oracle Arena in Oakland is the oldest in the NBA. It was built in 1966, but underwent renovations in the 1990's.
In December
, Mayor Ed Lee reached out to the Warriors about the possibility of building a new arena near AT&T Park in China Basin. The plan was to have that arena open before the 2017-2018 season. The Warriors' Oracle Arena lease is up in 2017.
On Tuesday
, Lee said if it happens the Warriors need to take a page from the Giants' book. The Giants used private financing to pay for AT&T. The Warriors did not respond to the Mayor's remarks. The team has also had talks with Mayor Jean Quan about getting a new building in Oakland.