Matchups to Watch Today
Smith, Manning both threw for personal bests this season.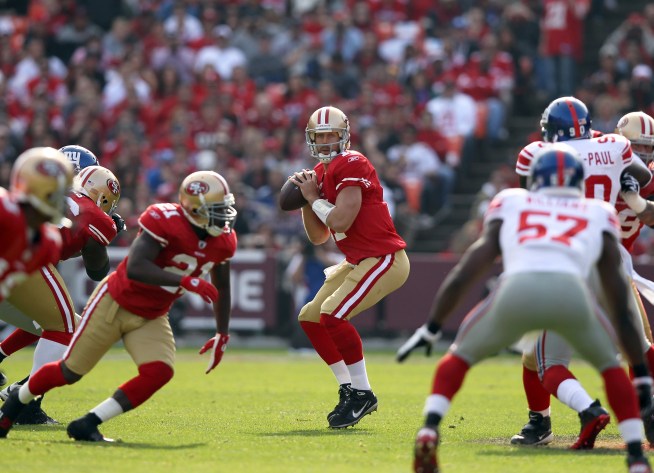 Getty Images
Quarterback Alex Smith of the San Francisco 49ers drops back to pass the ball against the New York Giants at Candlestick Park on Nov. 13. Both team's QBs had stellar regular seasons this year.
They were the No. 1 overall picks in the 2004 and 2005 drafts.
Eli Manning and Alex Smith had their best NFL regular seasons, and they've carried it over into the playoffs.
And, now, their paths will converge Sunday as the most-important pieces of their respective teams in the NFC Championship Game at Candlestick Park (3:30 p.m.)
Although the quarterbacks of the New York Giants and San Francisco 49ers will never be on the field together, how they stack up against each other will likely decide which team advances to Super Bowl XLVI in Indianapolis on Feb. 5.
Read more: 49ers-Giants: Matchups to watch Tune to SportsNet Central at 6, 10:30 and midnight on Comcast SportsNet Bay Area for more on this story CLICK HERE.