Seattle Fans Pay For 'Go Hawks' Banner Over Candlestick Sunday
Sunday, Dec 8, 2013 | Updated 9:50 PM PDT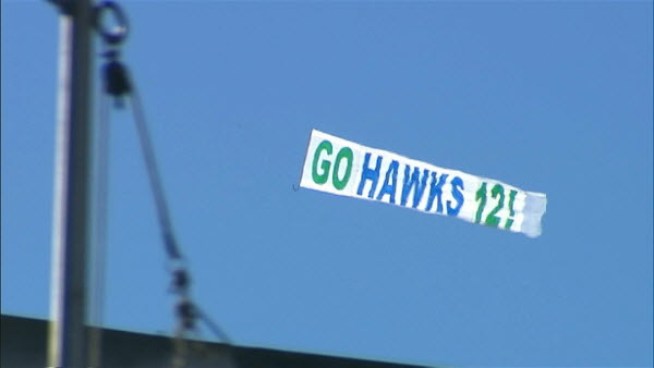 A group of Seattle Seahawks fans raised enough money to fly this banner over Candlestick Park today during the 49ers vs. Seahawks game.
If you were at Candlestick Park Sunday for the Niner game, you may have seen it.
Some die-hard Seahawks fans raised enough money for a banner to be flown over Candlestick Park for 15 minutes during the game.
They spent more than $1,800 on a rented plane.
It flew over the stadium with the "Go Hawks 12" banner for 15 minutes.
The fans, who call themselves the 12th man, said many of them could not make it to San Francisco for the game but wanted to show their support.