Singletary "Wouldn't Dare Say I'm Doing Good Job"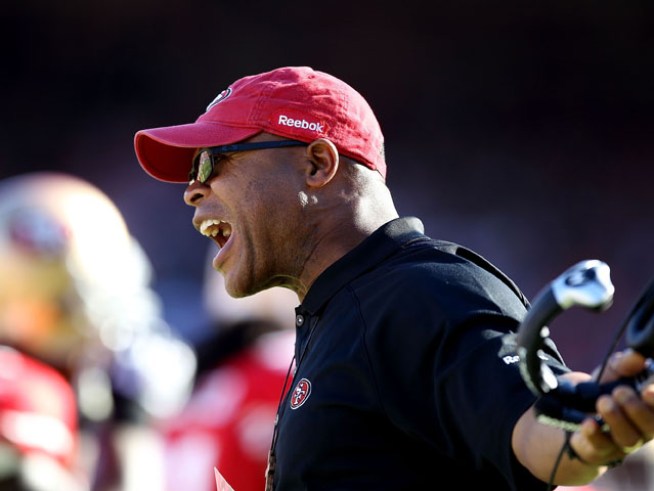 Getty Images
SAN FRANCISCO - NOVEMBER 14: Head coach Mike Singletary of the San Francisco 49ers shouts on the sidelines during their game against the St. Louis Rams at Candlestick Park on November 14, 2010 in San Francisco, California. (Photo by Ezra Shaw/Getty Images) *** Local Caption *** Mike Singletary
Considering that an NFL coach had just gotten fired hours beforehand, San Francisco 49ers coach Mike Singletary gave a surprisingly harsh indictment of San Francisco 49ers coach Mike Singletary Monday.
"As you look at our team, particularly as we talk about the game (Sunday), why we lost the game, that would be on me," Singletary told Comcast Sportsnet Bay Area. "That would be on me. That would be on me when our receivers don't run the right route. That's on me."
"You have to go through every game and say, 'Am I doing a good job?'," Singletary continued. "Obviously, at 3-7, no. I wouldn't even dare to say I'm doing a good job. But it's not over, yet."
No, it is not over yet. And the 49ers have their tied-for-last-place rivals the Arizona Cardinals looming for Monday night, keeping the 49ers' slim "run the table" hopes alive for one more week.
Joe Kukura is a freelance writer who's at least happy that the 49ers have made the NFL 2010 "Everyone has Beaten Everyone" Chart.