Terrell Owens Wants Back on 49ers
Former 49ers wide receiver Terrell Owens would welcome a return to the team.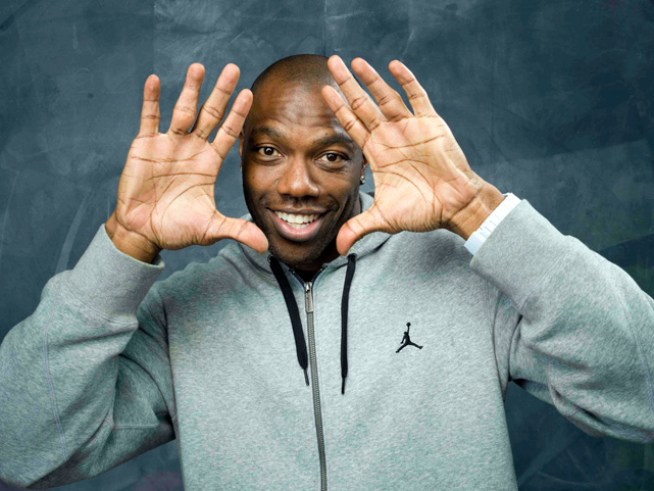 ASSOCIATED PRESS
Could you see Terrell Owens back on the 49ers? The mercurial wide receiver could, but coach Jim Harbaugh appears a harder sell.
T.O. is ready, willing, and able to go.
Bad bay wide receiver Terrell Owens made a name for himself as a San Francisco 49er, spending eight seasons hauling in passes from the likes of Steve Young and Jeff Garcia. This season Owens, 38, is out of football, but announced on Twitter -- in a sense, anyway -- that he'd like to close out his career back in the Bay with the Niners, who are in a bind at the wide receiver position at the moment.
In response to a Tweet from 49ers safety Donte Whitner, Owens's former teammate in 2009 on the Buffalo Bills, Owens wrote "Let em kno if they need me, I'm ready homie!! I'm ready 2 take em deep!!"
The 49ers are down to two active wide receivers since releasing Braylon Edwards, who struggled to return to form after injuring his right knee Sept. 18. Owens is also coming off of knee surgery.
Owens played on the last 49ers team to make the playoffs in 2002, but it doesn't appear he'll be on the field the next time the division champs play in the postseason. 49ers coach Jim Harbaugh indicated he's more likely to promote a practice squad player to the roster from within rather than add to the roster from without.
When specifically asked if the playoff-bound 49ers have interest in Owens, Harbaugh said: "We don't comment on specific players. We talk about 49ers," according to the San Jose Mercury News.
That didn't seem to faze -- or register in the least bit -- with the tweet-happy Owens.