Warriors to Hang Mullin's Jersey
No. 17 will be worn no more.
Thursday, Sep 15, 2011 | Updated 9:36 AM PDT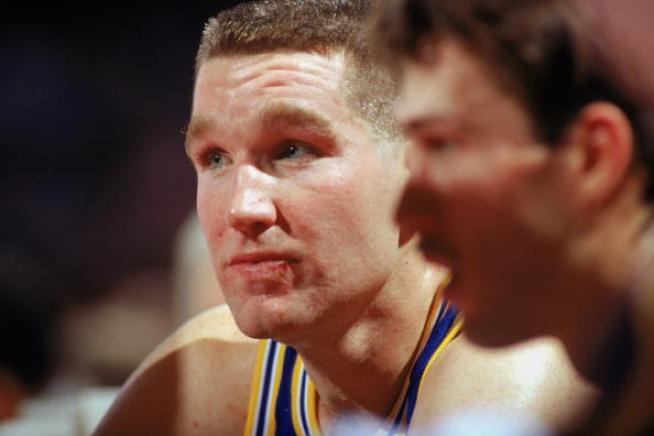 Getty Images
Chris Mullin of the Golden State Warriors looks on during an NBA game in the 1989-90 season. His No. 17 will be hung from the Warriors' rafters next season.
Newly enshrined Hall of Famer Chris Mulling will have his No. 17 retired by the Golden State Warriors.
The ceremony is scheduled for Jan. 20, before the team hosts the Pacers. Mullin, enshrined in the Hall of Fame last month, played his first 12 seasons with Golden State, then three with Indiana before returning to the Warriors for his final season in 2000-01.
Owner Joe Lacob made the announcement Wednesday night at an event for season ticket-holders. Mullin will become the sixth player in franchise history to have his jersey number retired, joining Al Attles, Rick Barry, Wilt Chamberlain, Tom Meschery and Nate Thurmond.
Mullin finished with 17,911 points in 986 games.