Wednesday, Dec 15, 2010 | Updated 4:00 PM PDT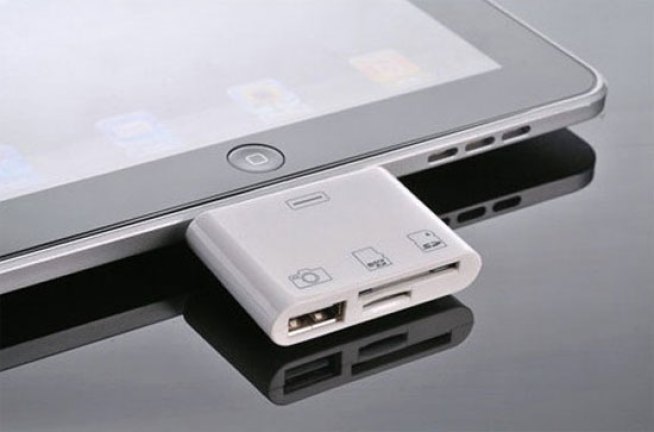 The iPad is missing pretty much any and all ports for connecting stuff to it, which is why Apple sells an expensive dongle to stick a USB port at the bottom. But why settle for just a USB port when you can add a couple of memory card slots as well?
That's the idea behind MIC Gadget's 3-in-1 iPad Camera Connection Kit. Plugging into the dock connector at the bottom of your iPad, it offers up not only a USB port but also microSD and normal SD card slots. And at $30, it's the same price of the official Apple adapter, making this one a bit of a no-brainer.
MIC Gadget via Technabob