Monday, Apr 5, 2010 | Updated 4:30 PM PDT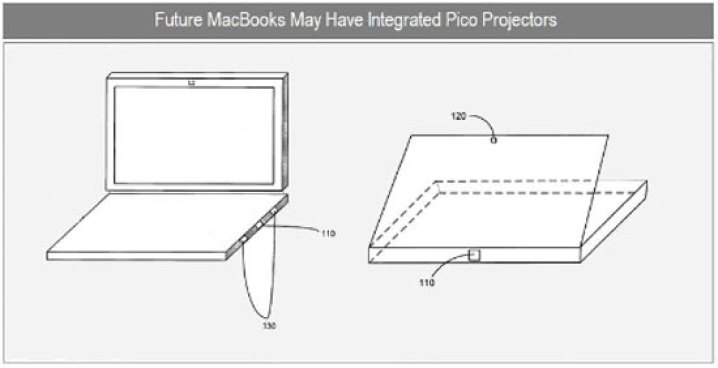 It's only a patent, so take it for what it is, but Apple could be consolidating another peripheral right into its MacBook Pro line: a projector. From the look of things, it'd be mounted at the rear of the laptop so you could still use it while watching whatever you're projecting. Sure, that'd probably be great for presentations and the like, but we're more excited about what it'd mean for watching movies.
Of course, there are plenty of portable projectors out there. Look no further than this tiny Optoma from earlier this year. That said, I don't use projectors at all right now — just like I didn't use webcams so much until they were built into laptops. A free projector? I'm sure I could find something to do with it.
PatentlyApple, via TFTS