Pebble Clocks Deal With Best Buy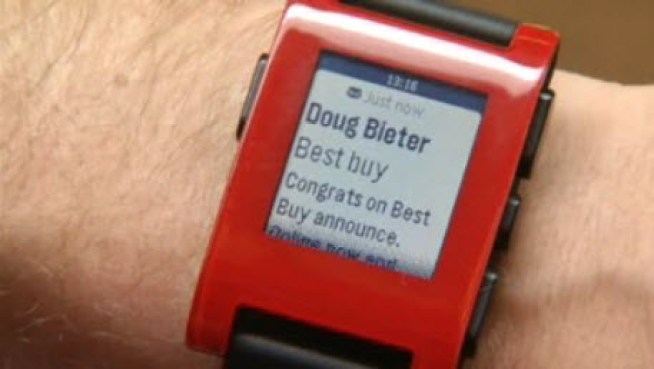 Smart watch developed in Silicon Valley to be sold at Best Buy. Scott Budman reports.
Pebble, a smartwatch developed in the Silicon Valley, will be sold at retail giant Best Buy, according to an announced deal.
The watch, which syncs to your smartphone to give you information, e-mail and games at a glance, started as a Kickstarter project and raised a ton of money independently.
More information in Scott Budman's video report above.