Thursday, Jul 29, 2010 | Updated 5:45 PM PDT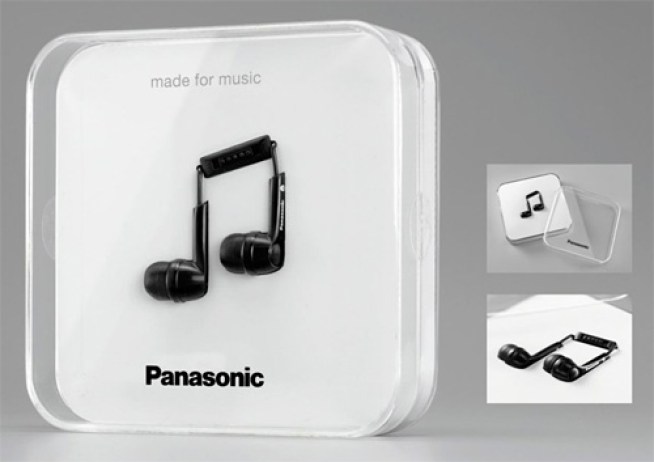 In a world of boring boxes and impossible-to-open clamshell packaging, this simple, brilliant design for a headphones box by Panasonic stands out.
It showcases the product. It's simple. It's clean. It's clever. And it makes sense. And it appears pretty easy to open, too, which is a nice touch. Honestly, I don't know much about the quality of Panasonic's RP-HJE 130 earbuds, but if I saw this in a store, I might just have to buy them based on the packaging alone. Nicely done, Panasonic.