Yuneec e430 Electric Plane to Ship in 2011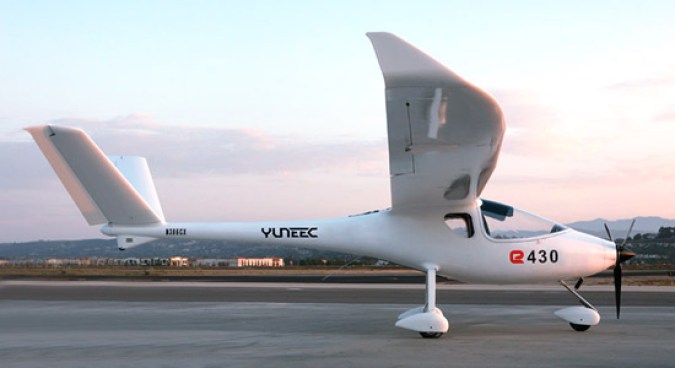 No need to wait years for that single-seat electric plane from NASA — Yuneec offers the e430, a two-seat electro-plane that's been flying for the past six months, and will be ready to buy next year. If the company delivers on its promise, this electrically powered plane could change the world, costing just two dollars per hour to power its flight.
The first planes will cost $89,000. That's not too bad as far as private planes go, and who wouldn't want to fly in a low-noise, emissions-free e430? Nice. If its whisper-quiet engine is too loud for you (or if you've run out of power during its 1.5- to 3-hour flight time), the plane's 25:1 glide ratio will give you plenty of time to find a place to land.
If you're wondering about its existence and ability to fly, here's some music-laden video proof that keeps us from discerning how quiet it really is: