Volunteer at the Olympic Viewing Party!
Help Us Make This Event Spectacular!
Tuesday, Jul 24, 2012 | Updated 2:29 PM PDT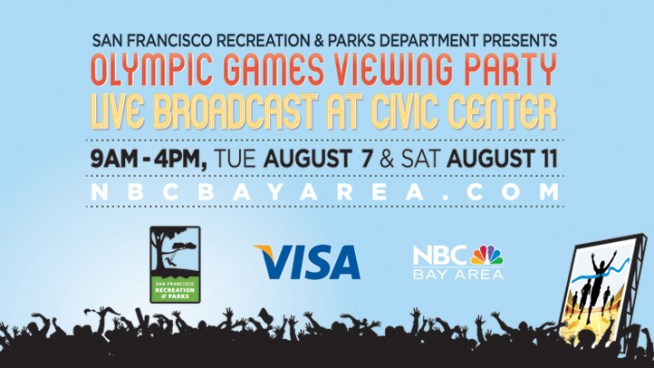 This wonderful event should attract kids and adults from all over San Francisco, the Bay Area, and the world and will feature gourmet food trucks, kids activities, and of course, the games on the big screen. Volunteers will help with setup, break down of the event and work with RPD staff to provide field games and craft activities.
Where: Civic Center Plaza
When: August 7 & 11, 8 AM to 6 PM
Requirements: Volunteers must be over the age of 14
What to Bring: Snacks
Please RSVP to kimberly.kiefer@sfgov.org for assignment and more information