Tuesday, Feb 5, 2013 | Updated 1:21 PM PDT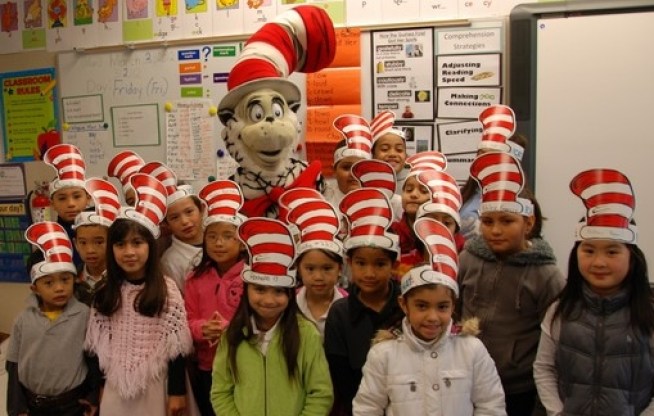 Read Across America Day, observed each year in honor of Dr. Seuss' birthday, is a day dedicated to celebrating reading. Dr. Seuss epitomizes a love of learning and by celebrating his birthday we send a clear message to children that reading is fun and important. Register Now!
Dedicate an hour or more on Friday, March 1st to spread the joy of reading to kids attending elementary school in East San Jose. During the session, volunteers will read to an entire classroom of eager students. Pick the time and grade level you would like to read with and enjoy an hour of fun. It's that simple.
Any questions can be directed to Alisha Rodrigues